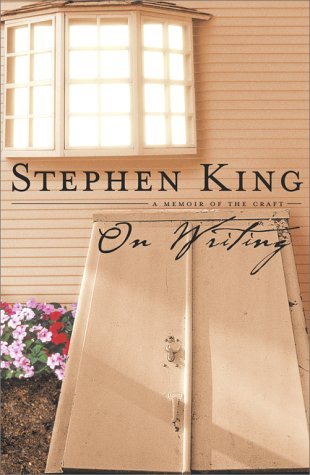 For all the hype about this best selling 'king' of horror...On Writing did not do much to incite any feelings of fear in me. By the time I was done this book I was feeling unscared (if that is even a word?). On the contrary, I was feeling motivated to take on the immense challenge of writing a novel!
King was very, 'ra ra you can do it', telling the readers that there is nothing to fear in the world of writing - it is in fact boundaryless, ruleless, and sets your mind free. That doesn't sound scary at all. Especially if you follow the writing tips he lays out - write for yourself, get a good editor, and practice practice practice. The only thing missing from the chapter on his personal writing process was a rainbow and a unicorn.
Really, the only part of the book that was the least bit scary was the ending when King gets hit by a van. But, it was not like the van was possessed by the devil, it was driven by some hillbilly guy with a bad driving record. I assumed by the novel's title that King would be eaten by a book he was writing, or it would take over his mind and make him kill the neighbours. But, none of that happened. Instead King wrote about typing away on a card table in the laundry room and being addicted to crack cocaine. Imagine that!
If you are looking for a decent book about writing for a living this would be up your alley. If you are looking for a book about a best selling author going insane, or a possessed book coming alive and driving vans over writers taking walks at dusk along the highway - not in the cards.